Venture Capitalists
& Private Equity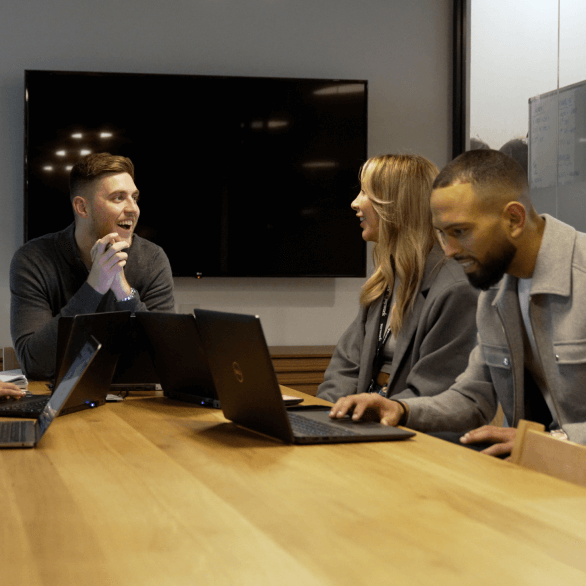 Go build the future. We've got your back.
Strive work closely with leading VCs and PEs helping them to scale their portfolio of investments by building out their GTM teams.

We are able to offer guidance on salary benchmarking, the interview process, defining job brief as well as ultimately finding and securing the best talent.

With a laser focus on connecting world-class talent with extraordinary SaaS companies, we help changemakers scale faster and smarter.



Want to get to know Strive better?


Start a conversation to find out how our expertise can fuel your growth.
Trust by global
leaders in tech
Case studies demonstrating our partnerships with VCs
---
"The team at Strive were introduced by our VC partner, Dawn Capital, to help us build out our EMEA go-to-market team.
Right from the off set, the team were pro-active and had a very thorough approach to understanding our company value proposition and culture. They were able tell the CluedIn story in a way that really engaged, and prepared the candidates well for our interview process.
Their ability to deliver in a timely manner was vital for us. They were able identify and engage with a niche talent pool within the data space, which enabled us to be very selective with the individuals we hired. Over and above their candidate quality, something I found invaluable was their detailed market reports, this gave us a greater understanding of the talent pool and an in depth insight into how we were perceived in the marketplace.
I would have no reservations about recommending the team at Strive if you are looking to build your go-to-market teams."
Jeppe Grue,
COO
Adam Richardson
Co-Founder and Director
Meet Adam. Adam is a Co-Founder and Managing Director of Strive, running all global operations.
John Hitchen
Managing Director, USA
Meet John. John is our Managing Director, USA, based out of our Tampa Office.
Reece Mills
Head of Partnerships
Meet Reece. Reece is our Head of Partnerships and has worked at Strive for one year.